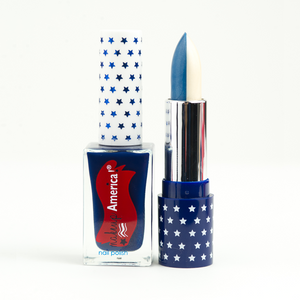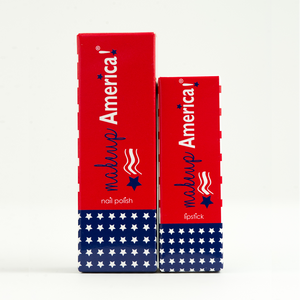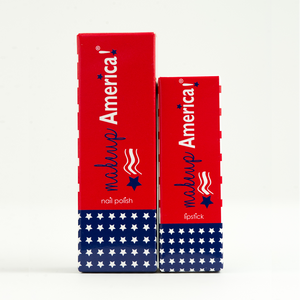 Sister Set: "Lady Liberty Stands United" Split Blue/White Lipstick + Navy Nail Polish)
Stun them with beautiful matching lips and nails! This Makeup America! Sister Set includes one of our hydrating lip stains with our matching nail polish to add a patriotic pop of color to your looks! Our color-changing lipsticks react to the pH of each individual person to create the perfect lip stain for anyone! All Makeup America! lipsticks and nail polishes are long wearing and exude the American Spirit by proudly being cruelty free, paraben-free, non-GMO and suitable for all skin tones.
Proudly Made In America!
Ingredients