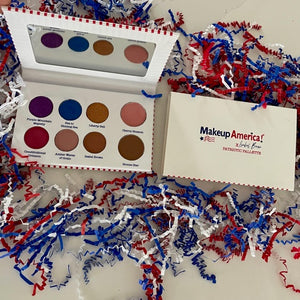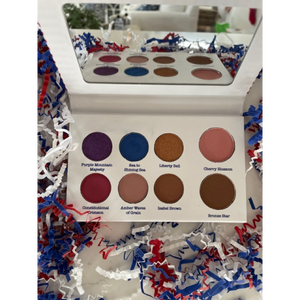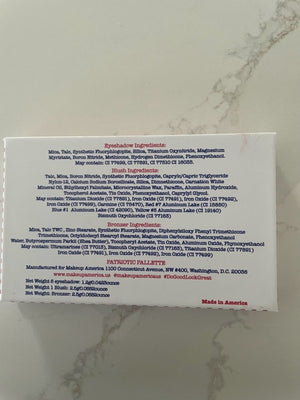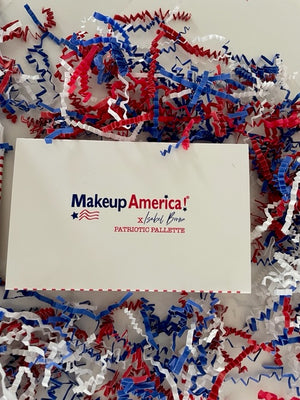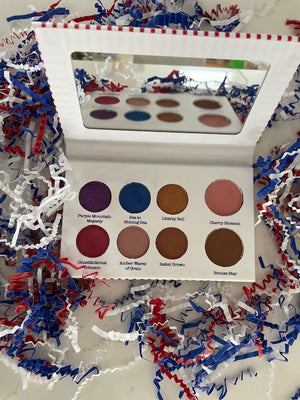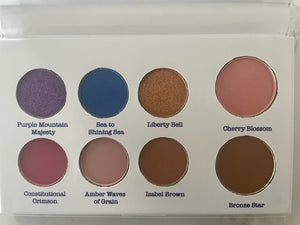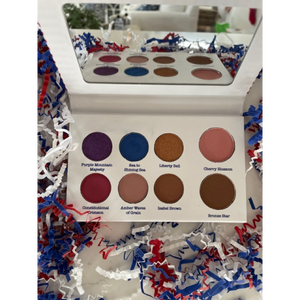 The Patriotic Palette: EYE SHADOWS, BLUSH & BRONZER ($17.76)
Proudly add a patriotic pop of color with our Patriotic Palette! This Makeup America palette includes 6 eyeshadows, one blush, and one bronzer. Shades include: Purple Mountain Majesty (shimmer purple), Constitutional Crimson (Burgundy), Sea to Shining Sea (blue), Amber Waves of Grain (beige/neutral), Liberty Bell (shimmer gold), Isabel Brown (brown), Cherry Blossom Blush (Pink), Bronze Star Bronzer (light bronze/brown).  All Makeup America! products are long wearing and exude the American Spirit by proudly being cruelty free, paraben-free, non-GMO and suitable for all skin tones.
Proudly Made In America!